Jakarta – Designer Oscar Lawalata officially changed his identity as a woman. Important documents have been changed from the name Oscar Lawalata to Asha Smara Darra.
Apparently, Oscar Lawalata's desire to become a trans woman had been expressed since 2020. So, what are the facts about Oscar Lawalata alias Asha Smara Darra? Come on, take a peek one by one!
1. Thought to Follow a Misguided Religion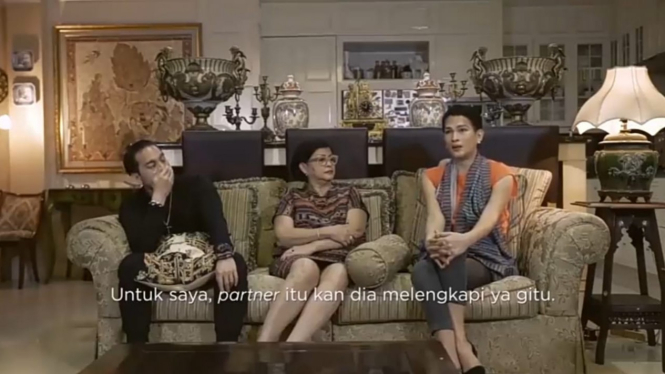 Photo: youtube/the lawalatas
Oscar Lawalata was born as a boy on September 1, 1977. Since childhood, he has felt different from boys in general and more feminine. Because she was different, Asha Darra was once suspected of joining heretical religious teachings.
"Oscar likes classic songs but when he was in middle school his songs scared me. Suddenly I came home his room there were candles, I thought he was a heretical religion. Yes, because it is more feminine," said his mother, Reggy Lawalata, quoted by IntipSeleb from the YouTube video The Lawalatas which was uploaded on August 5, 2020.
2. Become a Successful Designer