Jakarta – Rendy Kjaernett held a press conference to straighten out the news regarding his alleged affair with Syahnaz Sadiqah, which was exposed by his own wife Lady Nayoan.
Without naming Syahnaz and Lady Nayoan, Rendy Kjaernett expressed his apology. Apart from sorry, what other statements did Rendy Kjaernett make? Let's explore one by one!
1. Apologize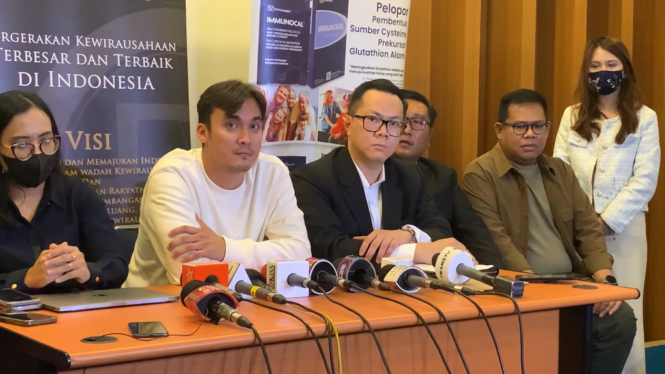 Starting his press conference, Rendy Kjaernett expressed an apology. Rendy's apology is addressed to his wife, children, family, friends and the public for the uproar in the news.
"Here I want to convey my apologies to my family, especially my wife and children. Also to my colleagues, friends and the public for the news that has been around for the past few days," said Rendy Kjaernett at a press conference in Central Jakarta, Saturday, July 1, 2023.
2. Want to Fix Family Problems