Bali – It's widely reported that YouTuber Bobon Santoso, who is said to have been caught and detained for a drug case, was suddenly broken by his latest content which made the video show in full.
Like being called a prank, Bobon Santoso turns out to be making cooking content with BNNP Bali. Curious? Let's take a peek at the following.
Cooking Content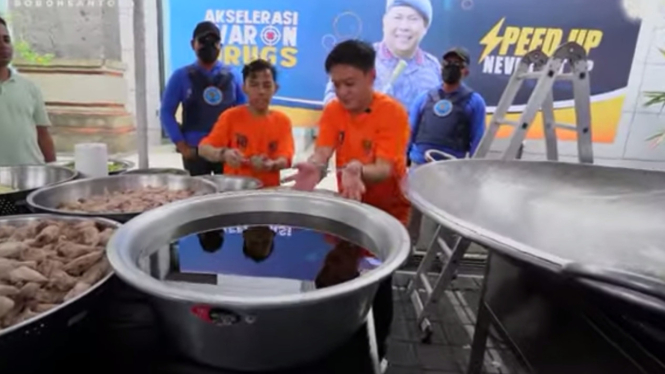 Photo: YouTube/bobonsantoso
The 35-year-old YouTuber has recently succeeded in attracting public attention, because he was allegedly involved in a drug case and was detained at the BNNP Bali after his photo circulated wearing an orange prison suit.
Many suspected that Bobon was involved in a drug case until a number of pieces of evidence were found, the YouTuber actually made clarification content, namely leaking that he was being invited to make cooking content together with BNNP Bali to celebrate "HANI 2023" International Anti-Narcotics Day.
"Guys, I will meet again Bobon Santoso, this time we will cook together with BNN Bali province…yeay," said Bobon Santoso, on his personal YouTube channel, reported Sunday, July 16, 2023.