Jakarta – An artist who is now entering the world of politics, Verrell Bramasta is one of the many public figures who perform sacrificial worship. Not only in the area around his house, but also in the electoral area (Dapil) where he will become a legislative candidate (Bacaleg) in 2024, namely West Java.
"At home, this area, yesterday I bought two cows. This is me starting to become a legislative election candidate, so three more cows in the electoral area. So, there are five (sacrificial cows)," said Verrell Bramasta to the media crew in the Jagakarsa area, South Jakarta, on Thursday, June 29, 2023.
Verrell Bramasta also told about the sacrificial animals that were slaughtered near his house. Check out the full review below.
Didn't Have Time To See Sacrificial Animals Being Slaughtered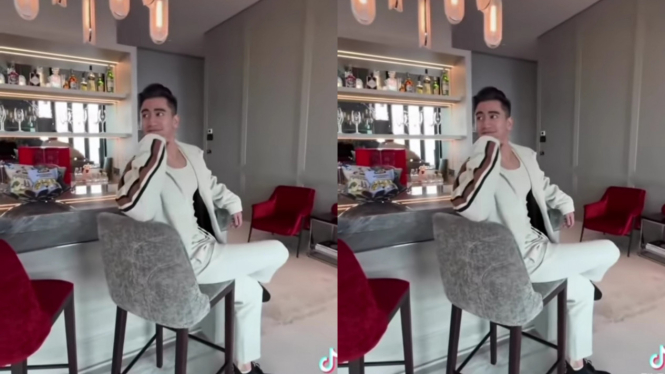 He said, he could not see directly the process of slaughtering the sacrificial animal. However, what matters to him is the intention to share.
"At first I wanted to, only I just found out that the pieces (the committee) were in a hurry. Usually, in previous years, after praying, I could sleep for a while. After that, I got up at ten and just cut it, even last year there was one at 12, in the afternoon. It's just that it's cut right away but it doesn't matter what's important is the intention to share it. This too, if there is, I want to share it," said Verrell Bramasta.