Jakarta – A public figure, Mario Teguh was reported to the police on suspicion of fraud by a man named Sunyoto Indra Prayitno. This was conveyed by his attorney, Djamalluddin Koedoeboen.
"Indeed, last month, on June 19, 2023, we made an LP against a person with the initials MT and then the LP with number 3505 which is currently being investigated by Polda Metro Jaya colleagues," said Djamalluddin to the media crew at Polda Metro Jaya on Thursday, 13 July 2023.
Most recently, Mario Teguh provided clarification via Instagram. Take a peek at the complete information.
Reject Accusations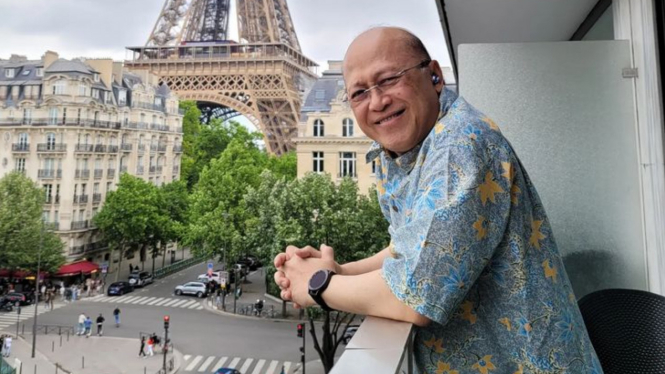 Photo: linnateguh/instagram
Mario Teguh's party dismissed the accusations made by Sunyoto. It is based press releases written by his team of attorneys from Lukman Hakim Partnership.
"In connection with the existence of untrue reports regarding fraud and/or embezzlement for Collaboration as Brand Ambassador Skincare Kanemochi, carried out by our Client Mr. Mario Teguh, We intend to inform the public that information and/or news that has been disseminated by irresponsible persons is untrue news and/or fake news and has defamed our Client's reputation.," reported by IntipSeleb from Mario Teguh's personal Instagram on Saturday, July 15, 2023.