Bali – YouTuber Bobon Santoso, his name recently became a public conversation after a photo of Bobon wearing the Bali BNN orange prison uniform. Reportedly he was arrested for drug abuse cases.
In a broadcast on his personal YouTube channel, Bonbon did a urine test to find out whether he was positive or negative for using drugs. Curious as to what the information is? Come on, take a peek below
Bobon Santoso Santoso Drug Test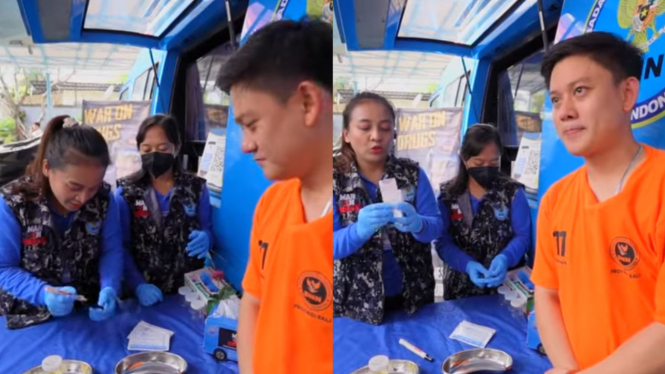 Photo : Youtube.com/bobonsantoso
Recently, YouTuber Bobon Santoso was arrested by the BNN in Bali Province for allegedly using drugs. A photo of him circulating in an orange prison uniform with his hands in handcuffs circulated.
Various evidences were found, this was what shocked the public, Bobon Santoso admitted his mistake and apologized. By uploading his Instagram story, Bobon asked all Indonesian people to forgive his actions.
To prove whether he is a drug user or not, through broadcasts on his personal YouTube channel on Sunday, July 16 2023, Bobon Santoso ventured to do a urine test.