Sweden – The Director and Imam of the Mosque, Mahmoud Khalfi expressed his disappointment with the attitude of the local police who allowed the burning of the Koran near the house of worship. A man named Salwan Momika burned the Muslim holy book in front of the central mosque in Stockholm, Sweden, on Wednesday, June 28, 2023.
What is the expression of disappointment from the director of the mosque for this action? Here's the article.
Mosque Response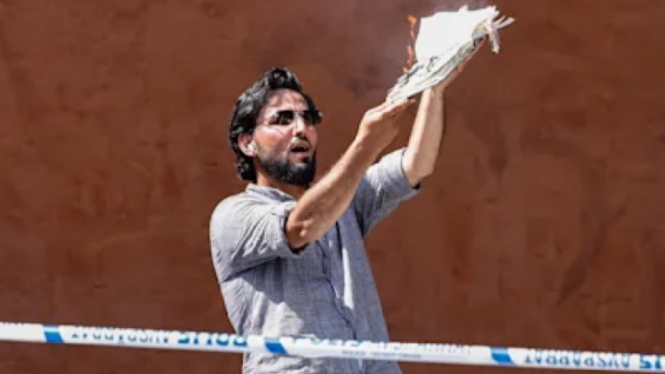 Disappointment was expressed by the local mosque over the burning of the Koran. They seemed disappointed with the police who allowed Momika to carry out the action.
"The mosque advised the police to at least divert the demonstration to another location, which was allowed by law, but they chose not to do so," Mosque Director and Imam Mahmoud Khalfi said Wednesday in a statement.