Jakarta – The Ujung Ujungnya Dangdut Festival 2023 is being held today, starting at 15.00 WIB, at Beach City International Stadium Ancol and broadcast live on YouTube ANTV.
Aldi Taher, who hosted the event, was happy when he was asked to compose a song for the legendary singer Rhoma Irama. In fact, Dewi Perssik's ex-husband even bowed down in gratitude. What's the song like? Scroll through the article below.
Compose a Song for Rhoma Irama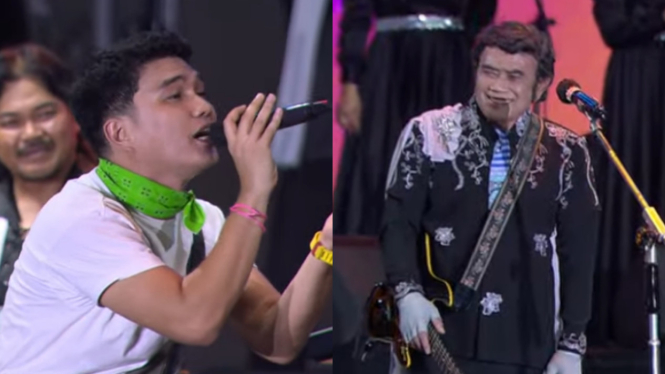 Aldi Taher, who hosted the Ujung Ujungnya Dangdut festival, was hysterical and happy to meet legendary singer Rhoma Irama.
At the end of this event, Rhoma Irama will sing a duet with Prince Koplo Denny Caknan. Meeting an idol, Aldi Taher couldn't hold back his happiness. He was also asked to make a spontaneous song for Rhoma Irama.
Quickly, Aldi Taher immediately sang the lyrics and tune for Rhoma Irama.