Jakarta – It was rumored that the relationship between Putri Delina and Nathalie Holscher was strained some time ago, to be precise when Nathalie was still Sule's wife. However, over time everything got better.
Until now, their relationship is reportedly heating up again because they allegedly teased each other on social media. What's the news like? Let's take a peek at the following article!
Threads Putri Delina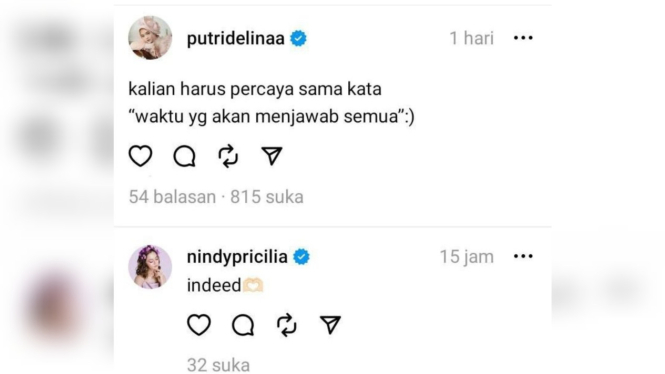 Photo : Instagram/lambe_danu
Nathalie Holscher's decision to let go of the hijab has raised pros and cons in public. It was not only herself who was in the spotlight, the response of those closest to her decision to let go of the hijab was also highlighted. One of them is Nathalie's former daughter, Putri Delina.
Through her Threads account, Putri Delina wrote a tweet that was busy allegedly satirizing Nathalie Holscher.
"You have to believe in the words 'time will answer all," wrote Putri Delina as quoted from her Instagram account @lambe_danu, Saturday, July 15 2023.