Jakarta – The reboot of the Si Boy Note film will soon be shown in all theaters in the country on August 17, 2023. This film was already very popular in the 80s and 90s so that 5 series were made.
The film that used to star Onky Alexander and Meriam Belina. Now it will be starred by Angga Yunanda and Syifa Hadju. How was Anga's preparation as a boy? Let's take a peek at the article.
Create a New Style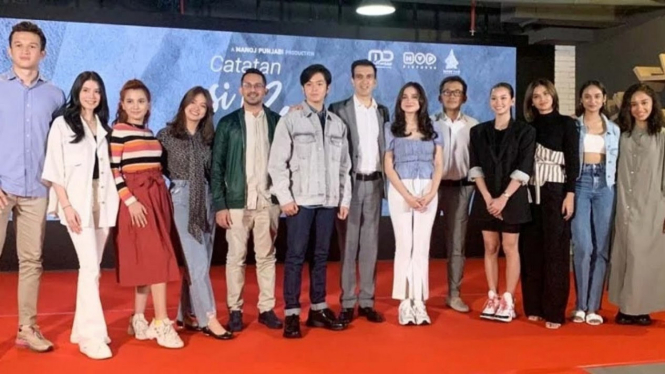 Photo: VIVA
Angga Yunanda admitted that he had enough time to shoot this film. During the shooting process, he also received a lot of input so that his performance could be maximized.
"It went smoothly for me as a boy, the preparation was quite long, there was reading, there was a fighting workshop because I had quite a few sequences for fighting," said Angga Yunanda to the media crew in the Setiabudi area, South Jakarta, recently.
Although this film was shown long before Angga was born. He still knows the story of this film because it is phenomenal. However, Angga actually got the opportunity to create a new, more contemporary Boy.