Jakarta – The Mount Bromo Jazz Festival is back to greet Indonesian music lovers in 2023. This time, the festival with the theme Jazz Makes Indonesia Cool was held for two days, July 21-22 at the Jiwa Jawa Resort Amphitheater, Bromo, Probolinggo, East Java.
Not unlike the previous day, on the second day, there were six sessions of performances that were presented to the audience. Take a peek at the full information below.
Afternoon Appearance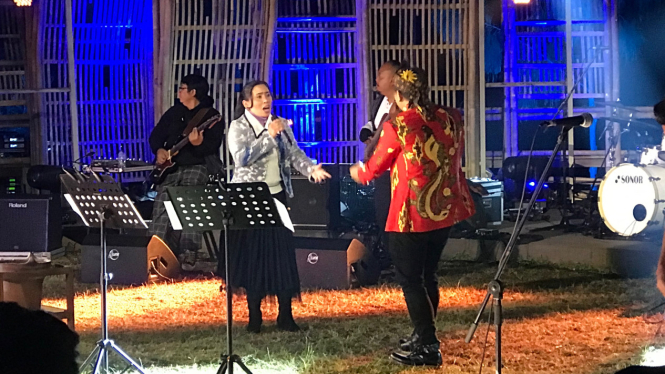 Photo: Peek Seleb / Yudi
Jeremy Ternoy Tri became the first performer of Mount Bromo Jazz 2023 on the second day. The spectators who were present long before the start of the event were greeted by the chanting of the three musical instruments they were playing.
The three of them performed seven songs including Le Sol, Dessus, Répétitif, Yacuba, Mauve, Chanson, and Dans Les Tissus. In no time, a thick fog enveloped the stage and audience seats.
The event was continued with a slick performance by Margie Segers, Ermi Kullit feat Yongkeys. Ermy and Margie seemed able to enchant the audience with the melodies played by Yongkeys cs.