Jakarta – We The Fest 2023 presents a line of musicians from abroad to local. One of the international musicians who also enlivened the event was Daniel Caesar.
The Canadian singer-songwriter appeared at We The Fest 2023 on the second day, which was held on Saturday, July 21, 2023 by performing her hits. Here's the full review, let's take a peek!
Perform Hits Songs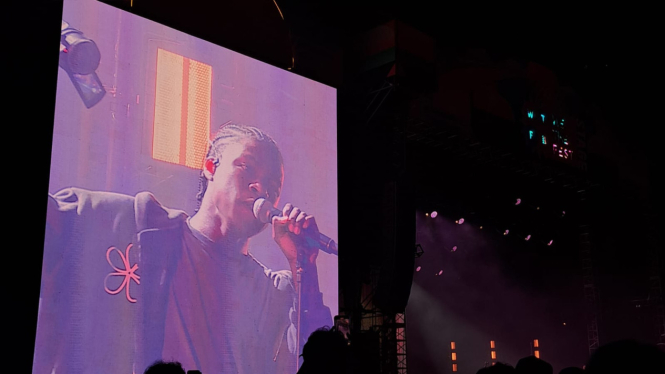 Photo: Intipseleb/Tiya Sukmawati
The song titled Ocho Rios sung by Daniel Caesar as the opening sign. The song was immediately greeted by the audience.
Besides Ocho Rios, Daniel Caesar also performed his popular songs, namely, Let Me Go, and Valentina. Then, the next song he sang was called Always.
On one occasion, the owner of the real name Ashton Dumar Norwill Simmonds then greeted the audience present. He said he was happy because many of the audience joined in singing along.