Jakarta – Not only known as a stand up comedian, Raditya Dika is also a YouTuber who has a lot of interesting content presented.
This time, Raditya Dika invited Babe Cabita to collaborate. However, Babe's presence made netizens confused because they thought the comic had died. So what was Babe's reaction? Let's take a peek below.
Babe Cabita is thought to have died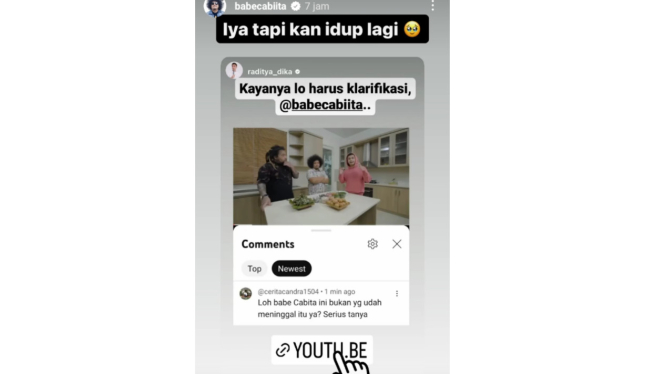 Photo : Instagram/@babecabiita
Recently, Raditya Dika invited Babe Cabita to collaborate on creating content together. After the content was uploaded to YouTube, the man who is familiarly called Bang Radit promoted it on Instagram.
However, the appearance of Babe Cabita on Radit's YouTube channel surprised a netizen. That's because he thought Babe had died.
"Oh, Babe Cabita, isn't that the one who died? Seriously ask, comments from netizens on YouTube Raditya Dika, Thursday, 20 July 2023.