Jakarta – Do you still remember the legend of "The Sweet Ancol Bridge"? It seems that the legendary ghost figure is always remembered by the minds of the people of the country from year to year.
Carrying a new breakthrough, the Titimangsa Foundation will stage a spectacular theater involving more than 100 figures to once again represent the story of Ariyah from Ancol Bridge. Curious? Let's take a peek at the following article!
Ariyah from Ancol Bridge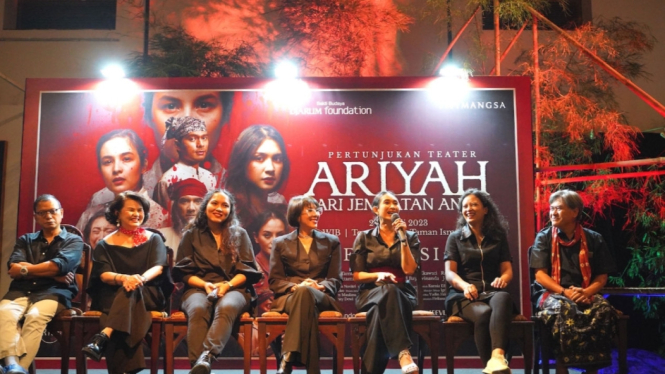 Photo: PeepSeleb/ April
This performance raises the urban legend of "The Sweet Ancol Bridge" which has existed from the 19th century. This story has various versions that developed about the beginning of the story of Si Manis Jembatan Ancol, but one striking similarity is the main character in the story, namely Ariyah.
Through this performance, the audience will feel the gripping atmosphere and get to know more closely the iconic figures from urban legends that are widely known by the public. The 63rd Titimangsa production will take place on 27-28 July 2023 at the Jakarta Theatre, Taman Ismail Marzuki.
Produced directly by the legendary Indonesian actress Happy Salma, Ariyah from Ancol Bridge offers a new story that is usually horror, always synonymous with ghosts that are gripping and scary. But Happy Salma changes this to be more social.