Jakarta – One Pride MMA, which is ANTV Lovers' favorite sports show, is back to present fierce duels for tough fighters in their respective classes on Saturday Night, 22 July 2023.
This time Alin Anggrianto (The Assassin) from Solo City will duel with Sutikno (Mega Dragon) from Kendal. What's their duel like? Let's take a peek at the competition!
Have Balanced Physical and Fighting Experience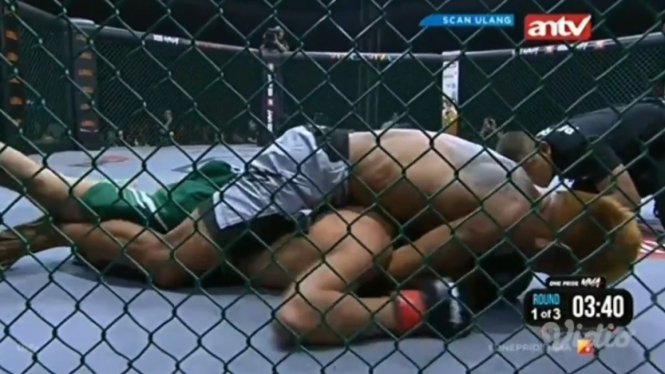 Photo : Vidio.com/ANTV
At the start of the match, the duel between Alin Anggrianto and Sutikno was predicted to be very exciting because the two fighters were physically even. They have the same height and weight, except that Alin, who is 36 years old, is more senior in terms of age.
In fact, Alin and Sutikno have the same match experience, having fought 9 times in MMA. That's why both of them are confident that they can beat each other.
The fight for the 48 Kg Atomweight class was started very aggressively by Sutikno with a push kick. Arlin tried to fight back, but Sutikno was again cornered by taking down, making The Assassin crash hard.