Jakarta – After waiting for a long time for his response, Rendy Kjaernett finally appeared before the public. Accompanied by his attorney, Rendy gave his response regarding the recent news.
However, there is still much that he has not straightened out. What was the narrative like? Let's watch it to the end!
Answer Questions on Divorce Issues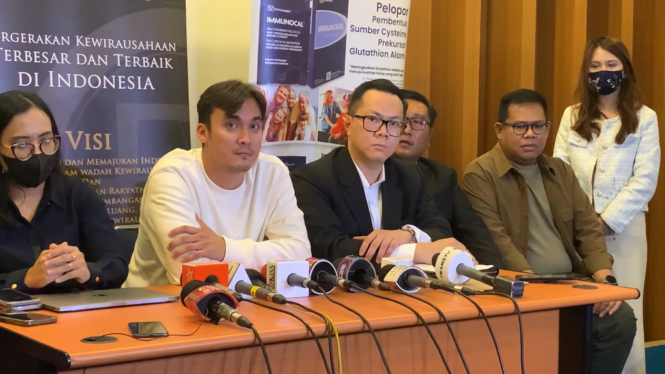 The case of an alleged affair involving the name Rendy Kjaernett and Syahnaz Sadiqah was first uncovered by Rendy's own wife, Lady Nayoan. After appearing on various podcasts, Lady had said that she wanted to divorce Rendy.
However, when mentioned at the press conference held today, Rendy did not give a firm answer at all. He argued that he wanted to focus on fixing internal problems in his family.
"For that, I will still focus on my family, I want to solve my family's problems as best as possible," said Rendy Kjaernett, in the Cideng area, Central Jakarta, Saturday 1 July 2023.