Jakarta – The young singer Keisya Levronka has again become an easy target for blasphemy by netizens on social media. This was the aftermath of his attitude which was considered unethical when he was interviewed by a podcast.
Keisya's answers were considered digressive, so some suspected that she was 'drunk'. Like what? Let's see the news!
Accused of Drunk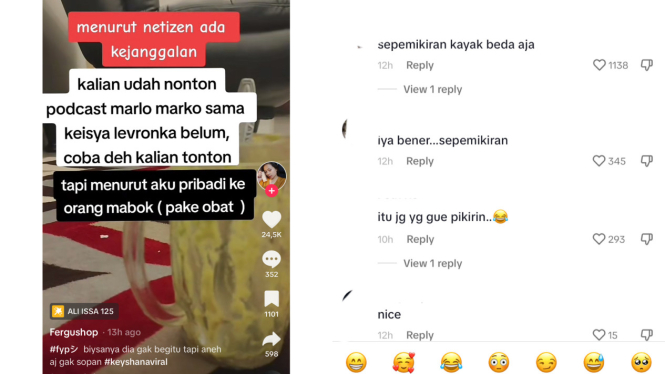 Photo : Tiktok.com/@Fergushop
Keisya's name suddenly entered the trending ranks last night because of her presence on the YouTube Volix podcast. If usually the listeners were enthusiastic about the topics discussed by the guest stars, this time many of them were furious.
Keisya's video clips, which are considered 'silly' during the interview, are also circulating on social media. No doubt, some netizens suspected that Keisya was drunk.
"Have you watched the podcast Marlo Marko and Keisya Levronka yet, give it a try," wrote the TikTok account @Fergushop, quoted on Thursday 20 July 2023.