Jakarta – Yesterday, the poster and trailer for the film The Adventures of Sherina 2 was just released. Meanwhile, Isyana Sarasvati is the new cast who also starred in this legendary film.
Admitting that he didn't expect it, it turned out that the singer of the song 'Il Sogno' explained the reason for wanting to be appointed to be the cast of The Adventures of Sherina 2. Let's take a peek at Isyana Sarasvati's reasons.
Isyana Sarasvati's reason for accepting the offer to play Sherina's Adventure 2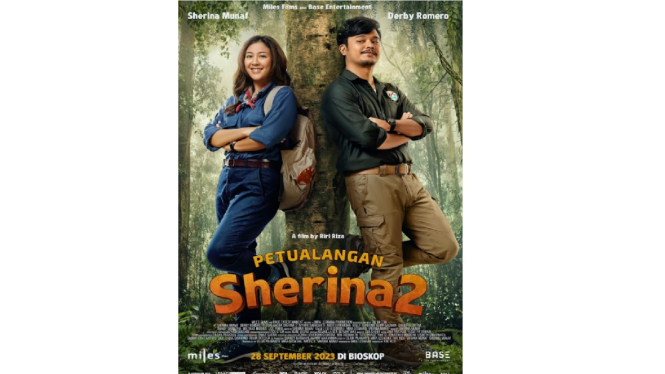 Photo: IST
In the release of the official poster and trailer which was held on Thursday, July 20, Isyana Sarasvati was also present and explained her reasons for participating in the film project The Adventures of Sherina 2. In her presentation, she explained that she really liked the first series of this film.
"Why did I say yes, because I'm actually the same as all my friends here, I'm a big fan of the first Sherina Adventure film, so I also never thought that, in my life's journey, I would arrive at a time when I became part of Sherina's adventures," said Isyana Sarasvati at the poster and trailer release event which was held on July 20, 2023.
"So when Ms. Mira and Mas Riri offered me, I was like, 'Huh, is this for real?