Jakarta – The beautiful actress Luna Maya returned to star in the film 'Suzzanna: Malam Jumat Kliwon' after the previous success with the film 'Suzzanna: Breathing in the Grave'. She is again playing the legendary figure of the late Suzzanna.
It turns out that during the process of shooting this latest film, Luna Maya had encountered a mystical incident on the set. Like what? Let's take a peek at the information!
Mystical Events During Filming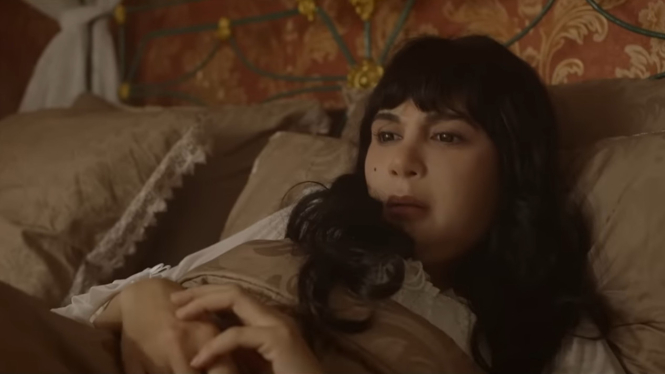 Photo : YouTube/Soraya Intercine Films
While attending the event hosted by Ruben Onsu, Ivan Gunawan, Ayu Ting Ting and Wendy Cagur, Luna Maya shared her scary experiences while filming the film Suzzanna: Malam Jumat Kliwon. The incident occurred in the forest.
"So at that time we were in the forest, then there was a scene with Megan, then there was a scene that used sundel holes, the shape was like that," said Luna Maya, quoted from the Youtube Channel of a TV station on Tuesday, July 25, 2023.
After the woman who was rumored to have a special relationship with Maxime Bouttier had a laughing scene, apparently there was a laughing voice from an evil creature that answered her.