Bali – YouTuber Bobon Santoso suddenly made a post on his Instagram which surprised the public. He suddenly posted photos and videos wearing the Bali BNNP prison suit.
Seeing that, several fellow comedians and YouTubers looked incredulous. Let's take a peek at the comments like what?
Wear prison clothes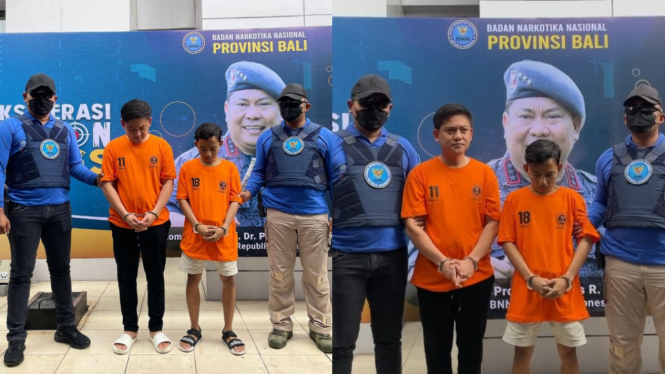 Photo : Instagram/bobonsantoso
Bobon Santoso shared photos and videos of himself wearing prison clothes from the BNNP Bali. In the photo, he appears to be wearing an orange shirt with his hands cuffed.
Not alone, Bobon seemed to be secured along with one of his colleagues. The two of them looked downcast and guarded by two members of the BNNP Bali.
In that post, Bobon Santoso also appeared to apologize. It is not known what the apology was made for.