Bali – A fitness influencer or bodybuilder from Bali, Indonesia named Justyn Vicky died after breaking his neck because he failed to lift a barbell weighing 210 kilograms. The horrific incident occurred while he was practicing at a gym in Sanur, Bali on 15 July 2023.
Even though this incident happened some time ago, the video has gone viral on social media. In fact, many are curious about their daily lives. Let's take a peek at the sequel!
Justyn Vicky's Last Upload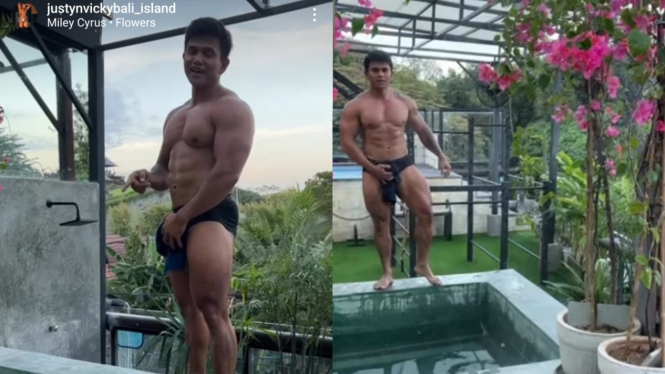 Photo : Instagram/Justynvickybali_island
In Intipseleb's monitoring from his personal Instagram account. Justyn Vicky often shares moments while exercising.
Not only uploading a video, but Justyn Vicky is also not stingy in sharing knowledge about body fitness. Yes, like his last upload, the deceased shared health benefits.
"Benefits of an ice bath:
1. Increase energy levels
2. Trigger hormones and increase resistance.
3. Is that okay? accelerate physical recovery.
4. Improve your discipline
5. Improve your mood
6. Help you manage stress better
7. Improve your sleep
8. Helps burn fat
9. Boost your immune system
10. Offers neurocognitive benefits," wrote Justyn Vicky in his last upload, quoted by Intipseleb on Sunday, July 23, 2023.