Jakarta – After a long wait, finally Rendy Kjaernett appeared before the public to answer all the problems related to the issue of his affair with Syahnaz Sadiqah.
In addition to the reactions of his children, Rendy also explained how his mother reacted to his behavior. Like what? Here's his narrative.
Mama Rendy Kjaernett's reaction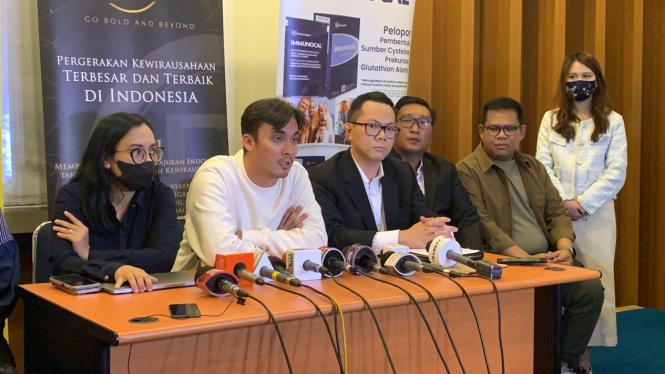 After his alleged affair with Syahnaz Sadiqah was exposed by his wife, Lady Nayoan, to the public, Rendy Kjaernett's mother found out about this.
"You met Mrs. didn't you come home? What did you say?" asked Denny Sumargo in his podcast which was uploaded on Sunday, July 2, 2023.
"Meet my mother, (she said) 'Why did it come to this?' Failed to be a child I feel. I'm an only child, leaving from a broken home family too. My mother survived growing up on me a long time ago," replied Rendy.