Jakarta – D'Masiv has just celebrated two decades or 20 years of presence in the country's music scene. The band fronted by Rian Ekky Pradipta (vocals), Nurul Damar Ramadan (guitar), Dwiki Aditya Marsall (guitar), Rayyi Kurniawan Iskandar Dinata (bass), Vegry Harindah Husain (keyboards) and Wahyu Piadji (drums) may be one of the bands with a complete formation since the beginning of his career until now.
What keeps them going? Let's check the following article!
How D'Masiv Survived in the Music Industry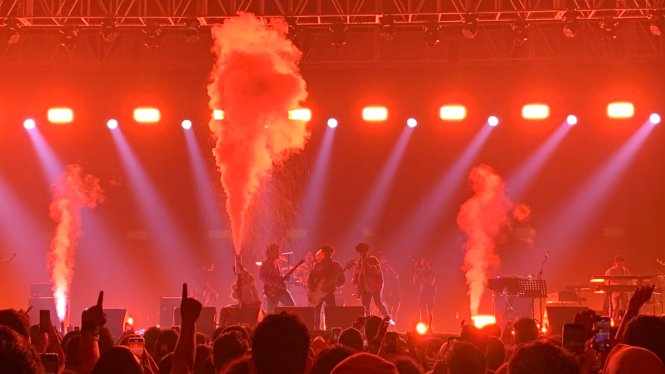 Taking place at the Gelora Bung Karno Basketball Hall, Senayan, Central Jakarta on July 1 2023, the band D'Masiv successfully held their solo concert. Presenting 3 sessions with a total of 23 songs, D'Masiv invited his fans, who are called Masivers, to reminisce a lot about their struggle to survive in the Indonesian music industry.
Even though 20 years old is still very young for them, the existence and solidity of this band is unquestionable. In one of the moments, the personnel finally revealed what could make DMasiv survive to this day with the same personnel.
"Don't always put your ego first," said one of the personnel in the video that was shown on the stage screen.