Jakarta – TikTok celebrity Lina Mukherjee has returned to an infotainment show and gave her testimony about flexing and showing off her worship.
The woman who was named a suspect because of her content to eat pork, admitted that she rarely prayed and refused to show off her worship. Curious? Scroll through the following articles!
Rarely Salat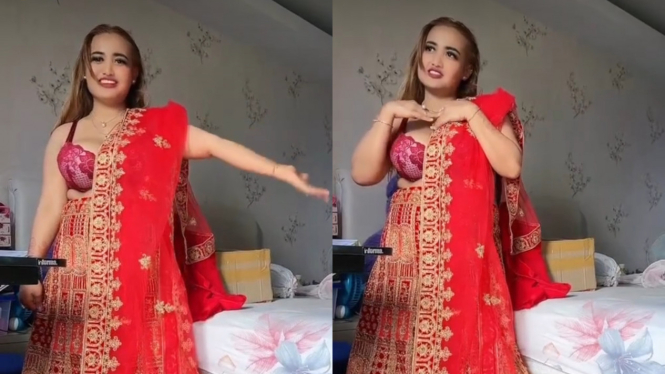 The owner's full name Lina Lutfiawati alias Lina Mukherjee has again drawn public sympathy because she made a statement refusing to join in on flexing, aka showing off her wealth, because she is not at all interested like other public figures.
Even openly, the 'Viral Queen' admits that she rarely prays and refuses to show off her worship on social media.
"To be honest, I rarely pray, until netizens say why don't you pray? I always believed that being religious is our relationship with God. I don't want to show off wealth, show off worship," said Lina Mukherjee in one of the YouTube broadcasts, reported Wednesday, June 28 2023.