United States of America – Zayn Malik finally opens up for the first time about his 2021 altercation with Yolanda Hadid, which led to his split from Gigi Hadid. The former One Direction member admits to knowing the narrative and speculation that Yolanda was slapped by him.
Zayn said, he didn't want to seek attention because the people involved knew the facts that actually happened. So, what is the narrative like? Let's take a peek!
Clarification of the Quarrel with Yolanda Hadid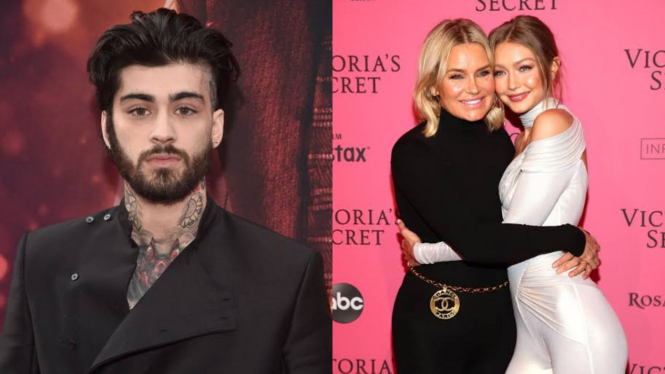 Photos: various sources
On the Call Her Daddy podcast, Zayn Malik gave his first interview in six years. He touched on his fight with Yolanda Hadid in 2021, although Zayn did not go into the details of the volatile argument, which also involved his ex-girlfriend Gigi Hadid.
Although not in detail, Zayn Malik admitted that he knew about the situation that occurred in the issue of the fight with Yolanda Hadid. However, he was reluctant to explain in detail what would happen. Zayn said, the most important thing is that he and the people around him know what really happened.
"I know what the situation is, I know what happened, and the people involved also know what happened and that's all I really care about," Zayn Malik said on the Call Her Daddy podcast, quoted by IntipSeleb on Thursday, July 13 2023.