Jakarta – The household of Komika Boris Bokir and his wife, Irma Purba, has recently left a big question mark. The two are allegedly divorced.
One of the proofs is revealed from Boris' remarks on a YouTube podcast. Then, most recently, Irma Purba did a live broadcast on Instagram while crying and talking about her problems. Like what? Let's check!
Curhatan Irma Purba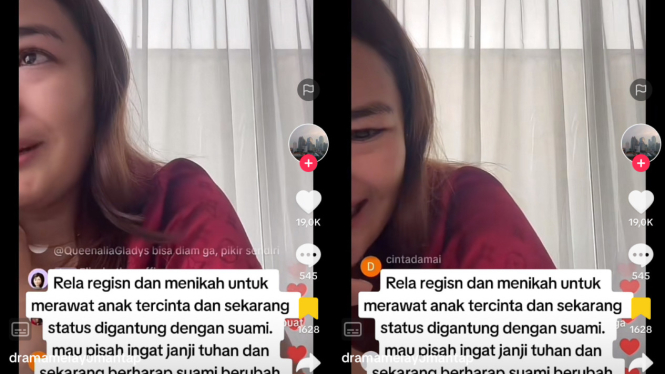 A TikTok account shares live broadcasts that Irma Purba does on her personal Instagram. A woman who usually shows a cheerful side, suddenly cries confiding about her life's problems. Irma shared how she struggled when she decided to marry Boris, namely having to leave her job.
"I quit my job, I gave birth to his child, raised his child," said Irma, who was crying and smiling, quoted on Friday 7 July 2023.
On that occasion, Irma explained her activities, which started selling to support herself and her child. While crying she was grateful for the current job which according to her might not be prestigious.