Jakarta – Koplo singer from Ngawi, Denny Caknan is reported to be getting married to his girlfriend Bella Bonita, today Friday, 7 July 2023 coincides with the anniversary of his hometown.
After he published the news himself, the moments of preparation ahead of the wedding were widely circulated. Including their moment with Anji Manji. Let's see what it's like!
Anji Ledek Denny Caknan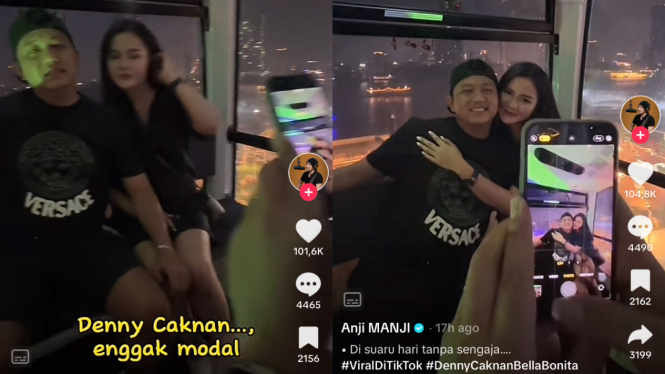 On Wednesday, 5 July 2023 evening, Denny Caknan finally made his relationship with Bella Bonita public. Happy Asmara's ex-girlfriend decided to announce her marriage in the moments leading up to her happy day to avoid unwanted things.
Singer Anji Manji also shared the happiness that so far he may have only kept on his cell phone. The moment where Denny Caknan and Bella Bonita are in a gondola ride at a height. The two of them were not awkward in showing affection in front of Anji and one other person who was called the photographer.
On that occasion, Sheila Marcia's ex-husband said that Denny Caknan was taking pre-wedding photos. But only with a cellphone.