Jakarta – The Jakarta Fair 2023 exhibition will still be held until 16 July 2023 at JIEXPO Kemayoran, Central Jakarta. This annual grand event attracts the attention of many public figures to visit, one of which is actor and YouTuber, Denny Sumargo.
He took the time to visit the Risa Journal ghost house vehicle. Come on, take a peek at Denny Sumargo's excitement at the 2023 Jakarta Fair.
Visit the Jakarta Fair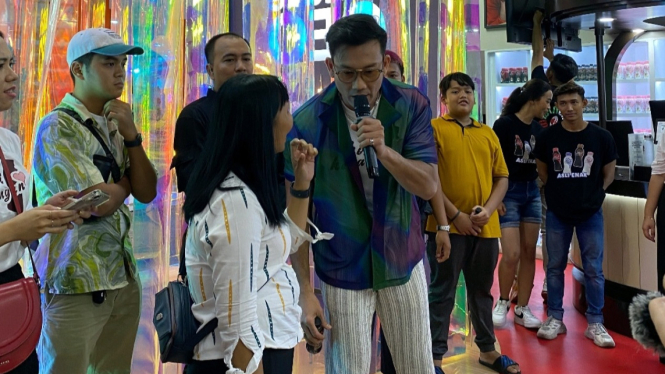 Accompanied by his wife, Denny Sumargo visited the Jakarta Fair on Friday, July 7 2023, yesterday with an agenda to attend events at several stands at the Jakarta Fair. The actor who used to be a basketball player approached three stands at once.
The stands are Kopi Kenangan, Safe Care, and Flimty. He himself did not expect that the Jakarta Fair Kemayoran would be greeted enthusiastically by the Indonesian people. He said this was because this event was always crowded with people and also always busy on social media.
During his visit to the Jakarta Fair, Denny Sumargo also had time to do various exciting activities such as taking part in challenges and games. His presence was enthusiastically welcomed by the visitors to the Jakarta Fair.