Jakarta – Indonesian dangdut singer, Dewi Perssik, is again hit by an unpleasant issue. Not long ago there was a polemic between the sacrificial cow and the head of the Rukun Tetangga (RT) in his neighborhood, now Aldi Taher's ex-wife is again accused of making scathing sentences at a talented young singer, Putri Ariani.
Upon this accusation, Dewi Perssik did not remain silent. Check out the full review below.
Dewi Perssik spoke up about accusations against Princess Ariani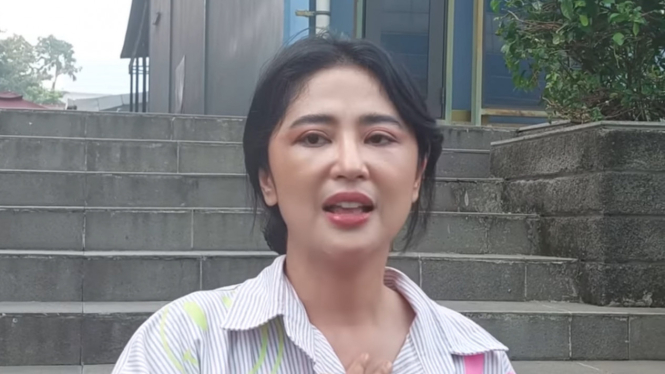 Dewi Perssik also reacted to the accusation that she said scathing sentences at Princess Ariani. The woman who was called Depe shook her head with the accusation.
It didn't stop there, Depe also wondered why his name could be mentioned, throwing scathing sentences at Princess Ariani. However, it seems that he made sense and was reluctant to bother with the accusation.
"Oh my gosh, this is really looking for money, ckck, if you don't bring the name eike, it's really not crowded, is it? Yes, right down to political politics, ckckckc," wrote Dewi Perssik, reported by IntipSeleb from her personal Instagram on Monday, July 3, 2023.