Jakarta – Ms. Indah Permatasari, Nursyah again made satire on social media. Through her uploaded caption, Nursyah was again suspected of satirizing her child and husband, Arie Kriting.
What complaint did he have? Let's read it to the end!
Sindir Indah Permatasari and Arie Kriting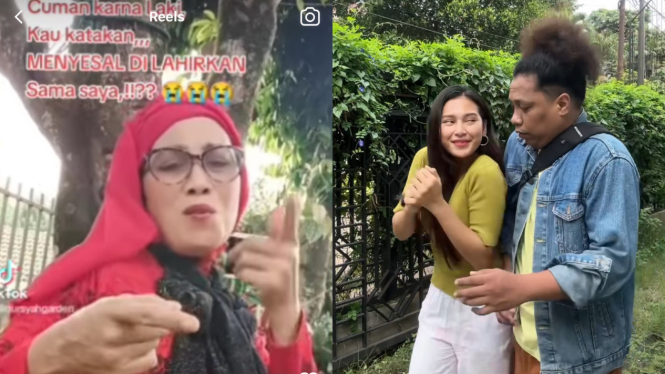 Nursyah was seen making fun of Indah Permatasari and Arie Kriting. The reason is that a month ago, on June 8 2023 to be exact, Indah and Arie created content that alluded to black magic.
"Create content to satirize the Dark Arts. It seems to cover up the B*stard you. Even though it is. Order people. You Br*ngs*k," wrote Nursyah in his upload caption on Instagram on Tuesday, July 4, 2023.
Not only that, Nursyah also insinuated that her daughter said she regretted having been born by her just because of a man.