Jakarta – Devano Danendra is known as the son of a popular dangdut singer in the country, Iis Dahlia. Recently he was lined up to play a series titled Bad Boys vs Crazy Girls 2.
In the series, he plays Liam. So how will it go? Let's take a peek!
In the Bad Boys 2 vs Crazy Girls 2 series, there is a character resemblance to Devano Danendra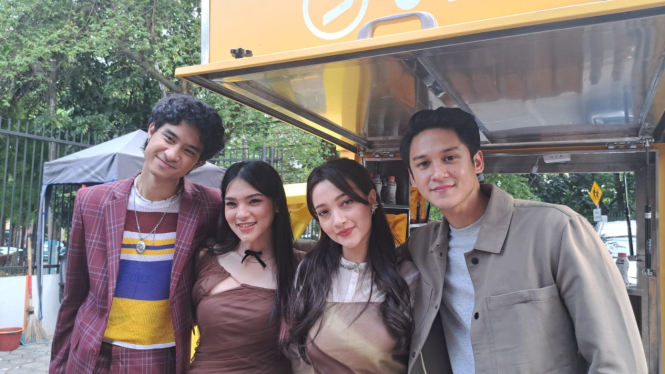 Photo: Intipseleb/Tiya Sukmawati
On one occasion when interviewed by the media crew, Devano Danendra said that Liam's character in the series Bad Boys vs Crazy Girls 2 has many similarities to him in the real world.
As information, Liam's character in the season 2 series is a man who likes music. In addition, it has a rebellious nature.
"To be honest, Liam, who is in season 2 now, is very similar to Devano, maybe from the beginning of his career (as a musician), Liam's struggles are almost the same as mine. You just watch it," said Devano Danendra when met in the Cibubur area, East Jakarta, Thursday, July 20 2023.