Jakarta – The feud between Tamara Bleszynski and her older sibling, Ryszard Bleszynski, is still ongoing at the South Jakarta District Court. Today is the schedule for the defendant and the plaintiff to undergo a hearing regarding a default lawsuit worth IDR 34 billion regarding their father's treatment.
According to Intipseleb's monitoring, Tamara Bleszynski was not present at the trial and was only represented by her attorney. Meanwhile, the plaintiff, Ryszard Bleszynski, was absent, but was represented by his attorney. Here's the full review, curious? Let's take a peek!
Refusing Tamara Bleszynski's Exception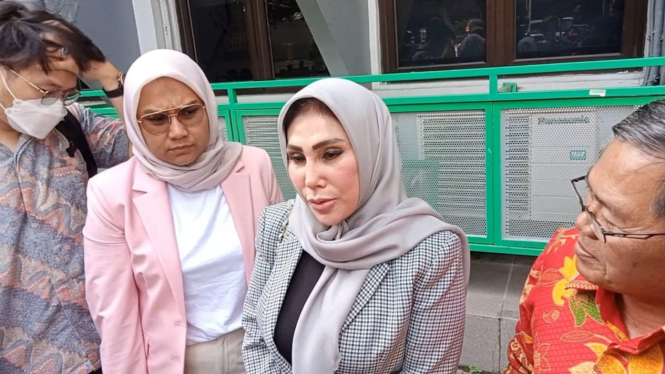 Photo: Intipseleb/Tiya Sukmawati
Attorney, Ryszard Bleszynski said that the South Jakarta District Court rejected Tamara Bleszynski's exception. As information, this trial has an interlocutory decision agenda.
"Today's trial was an interlocutory decision, which stated that they (Tamara Bleszynski) had an exception, yes, but it was rejected," said Susanti Agustina at the South Jakarta District Court on July 11, 2023.
"Because they are of the opinion that the South Jakarta District Court has no authority to try this case," he said again.