Indramayu – Al Zaytun Islamic Boarding School (Ponpes) is currently a hot topic of conversation in Indonesian society. Including its leader, Panji Gumilang.
There is a number of controversies attached to the figure of Panji Gumilang because he is considered to have set a bad example for the santri. One of the excitement was the allegations of sexual harassment at Al Zaytun. Here's the information.
A Woman's Confession to Panji Gumilang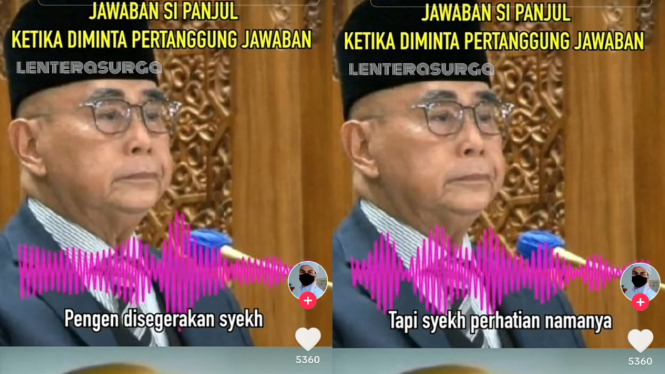 Circulating on social media a video upload containing a conversation allegedly by Panji Gumilang and his female students. The conversation of the woman who allegedly asked Panji Gumilang to be held accountable was clear.
"I want the syech to hurry up," said the woman in a video published by her TikTok account @ustadi05 on Tuesday, July 4, 2023.
"Don't say it right away. There will be bad ones soon, there will be better ones. Dispel all of these ma'had if you hurry," replied the man suspected of being Panji Gumilang.