Jakarta – Some time ago, the leader of the Al Zaytun Islamic Boarding School (Ponpes), Panji Gumilang was examined by Bareskrim Polri following accusations of heretical sects that occurred at Al Zaytun.
Then, yesterday, Friday, July 14 2023, it was Lucky Hakim's turn to participate in fulfilling the police summons. He gave testimony because he had visited Al Zaytun. What did he say? Let's take a peek at the article until it runs out!
Emphasize Never Praying with Mixed Shaf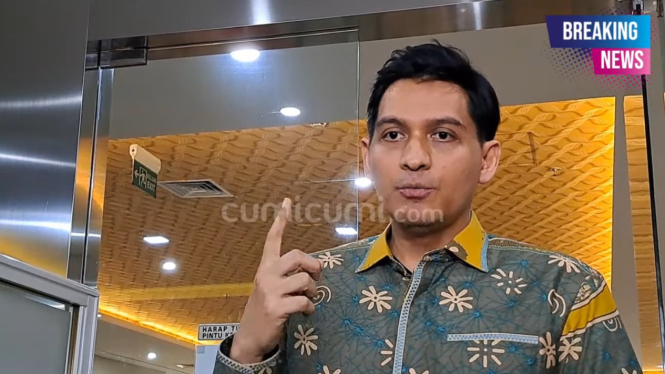 Photo: Youtube.com/CumiCumi
Lucky Hakim was questioned for about 10 hours regarding the Al Zaytun Islamic Boarding School and Panji Gumilang. In one of his statements to the media crew, Lucky emphasized that he did not attend the Eid al-Fitr prayer service at Al Zaytun which was recently highlighted because of the mixed saf between men and women.
"The video about the Eid al-Fitr congregational prayer is mixed, I wasn't there," said Lucky Hakim, quoted from Cumicumi's YouTube channel, Saturday, July 15, 2023.
"So the important thing is that I have arrived at the question that when praying in congregation I was not there. Because I don't pray Friday prayers there and I don't pray at the Rahmatan Lil Alamin mosque, be it Eid al-Fitr, Eid al-Adha, or other prayers," Lucky Hakim explained.