South Korea – SNSD's Taeyeon just held a concert in Indonesia titled 'The Odd of Love' on July 22 2023 which was held by Dyandra Global Edutainment. The concert succeeded in quenching the thirst of SONE (SNSD fans' name) who had been waiting for this moment for a long time.
Ending with great fanfare, the SNSD member closed the concert with her hit songs namely 'Spark' and 'Ending Credit' for the fan project from Sone Indonesia. Let's take a peek at the fun.
Fan Project from SONE Indonesia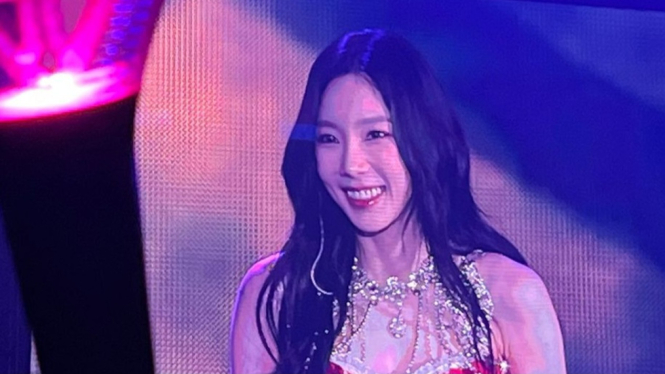 Photo: PeepSeleb/Cahaya Padang
On July 22, SNSD's Taeyeon presented a stunning performance during a concert titled 'The Odd of Love' which was held at ICE BSD. Not only was the performance successful, but the fan project from SONE Indonesia also resulted in success.
SNSD's Taeyeon left the stage after singing the song 'Drawing Our Moments'. Fans immediately took advantage of that moment to do a fan project.
SONE Indonesia then compactly sang the chorus of the song entitled 'All About You'. Not only that, fans also 'call' SNSD's Taeyeon back to the stage by repeatedly shouting her name.