Jakarta – Lucky Hakim complied with the summons from the Dittipidum Bareskrim Polri, Friday 14 July 2023. He underwent an examination into a case of alleged religious blasphemy related to that carried out by Panji Gumilang, the owner of the Al Zaytun Islamic Boarding School.
He was made a witness, because when he served as Deputy Regent of Indramayu and fulfilled Panji Gumilang's invitation to Al Zaytun. Come on, take a peek at the full article.
Reasons to Become a Witness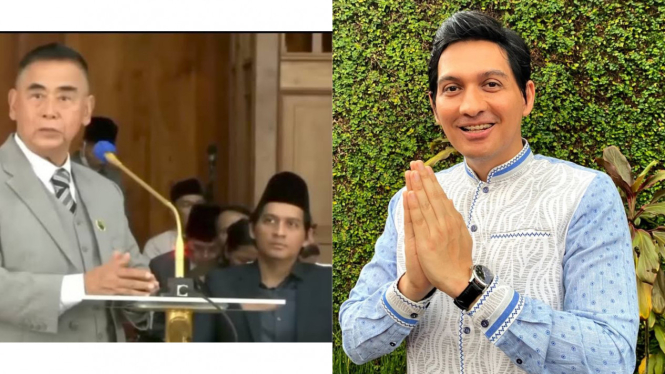 Photos: various sources
"When I was the regional head, I submitted a letter to visit Al Zaytun and it was answered," said Lucky Hakim.
"It so happened that on July 29, 2022 I was invited as a guest. While there, Mr. Panji Gumilang received me well," he continued.
After that, Lucky Hakim was invited by Panji Gumilang to tour the Al Zaytun area. He said that the boarding school was very spacious and luxurious. There is also a large mosque and ships in the pesantren area.