Jakarta – Homeland artist Venna Melinda returned some of Ferry Irawan's belongings. It can be seen that Venna was carrying five large boxes and a suitcase containing her husband's belongings.
During the handover procession, Venna, through her attorney, Noor Akhmad Riyadhi, read out a love letter from Ferry. Check out the full review below.
A Love Letter From Ferry Irawan to Venna Melinda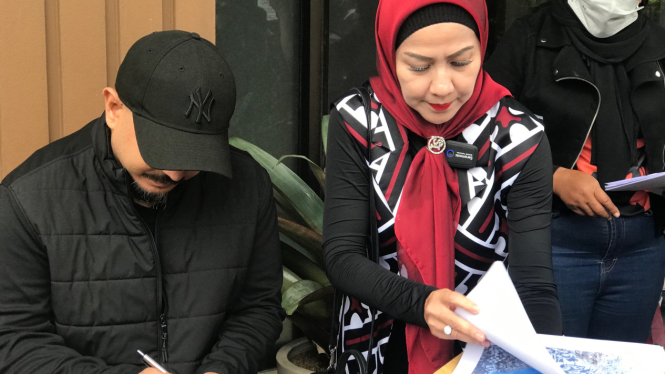 The love letter was written by Ferry and given to Venna on July 29, 2022. The letter accompanied two birthday gifts from Ferry to Venna.
It can be seen that Venna asked the attorney to read out the contents of the love letter in front of the media crew. Loudly, Noor did his client's request.
"We returned the goods, the Hermes buckle and the perfume. This gift yes. So the contents (Ferry's love letter) were, 'My Dears lovely Venna. Honey, happy birthday. Longevity, always healthy, increasingly trustful, humble, and istikomah, always under the protection of Allah swt. Amen. Continue to be a pious wife, a good mother, and love your husband and children even more. Abi will always love Venna. I hope you like it, dear, with the gift. Your husband, Ferry Irawan. July 29, 2022,' said Noor Akhmad Riyadi reading a love letter from Ferry at the South Jakarta Religious Court (PA) on Thursday, July 6, 2023.