Jakarta – The heated feud between mother and child that occurred between Nikita Mirzani Laura Meizani Nasseru Asry aka Loly is now getting fiercer.
After having a foster mother in London, and reportedly dropping out of school, Loly is now even busy showing off her new boyfriend. Curious? Let's take a peek at the following article!
Show off New Girlfriend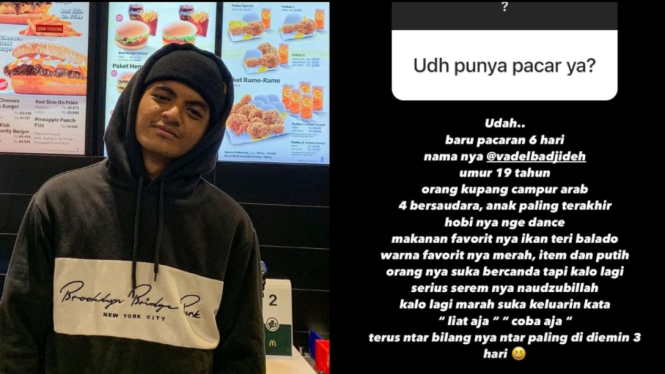 Photo : Instagram/1aurabd
Like the saying that the fruit doesn't fall far from the tree, this is an appropriate expression to describe the character of Loly, the eldest daughter of Nikita Mirzani, who is now living in London and living with her new family.
Instead of having a big fight with Nikita, where she was threatened to have her school term revoked, Loly chose to find a foster family who has now adopted her.
But on the other hand, Loly is also caught up in showing off her new boyfriend, a man of Kupang Arab blood who just had a relationship 6 days ago. In uploading her Instagram story, Loly is seen as having a crush on a man named Vadel Alfajar Badjideh.