Jakarta – The Fireworks film, which was released in March 2023, can now be watched via the digital streaming platform Netflix. This film can be seen since last June 30.
The director, Herwin Novianto, said he was happy and hoped that fans could get the chance to watch the film. What's Herwin's story like? Here's the article.
Live on Netflix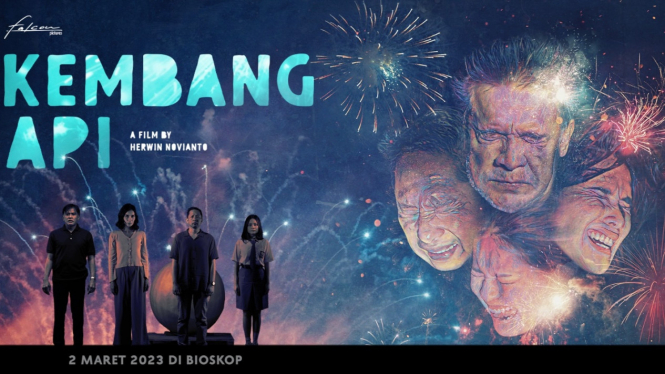 The Fireworks film starring Donny Damara, Ringgo Agus Rahman, Marsha Timothy and Hanggini can finally be watched again. This film has been running on Netflix since the end of last month.
The Fireworks film itself tells the story of a group of people who do not know each other and have to face their own life choices and traumas. They end up attempting suicide. But the experiment always failed and not according to their wishes.
Fahmi (Donny Damara), Sukma (Marsha Timothy), Raga (Ringgo Agus Rahman), and Anggun (Hanggini) decide to commit suicide by blowing themselves up using a large ball filled with fireworks. Surprisingly, every time the ball explodes they don't die and always return to their original state.