Jakarta – Indonesian Dangdut singer, Denny Caknan, is happy to be able to appear on the stage at the 2023 Mount Bromo Jazz festival. When trying to entertain a jazz audience with his flagship vocals, Bella Bonita's husband admits that he is quite nervous.
"Wow, it's amazing. Because this is the first time I have presented a song accompanied by jazz music from Ring Of Fire colleagues," said Denny Caknan to the media crew after performing at Jazz Gunung Bromo 2023 on Saturday, July 22, 2023.
To perform optimally with Ring Of Fire, Denny admitted that he had prepared a number of things, one of which was memorizing the parts he had to perform. Take a peek at the full information below.
Great Experience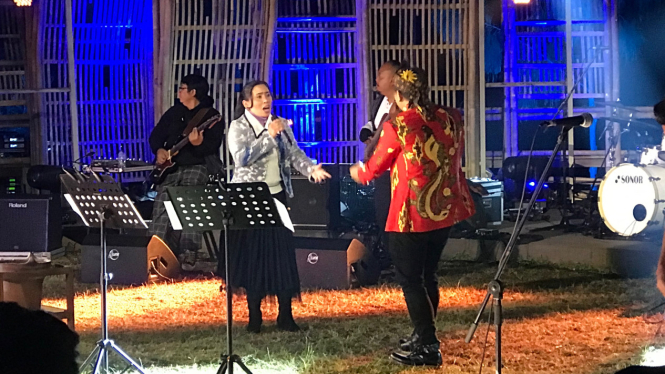 Photo: Peek Seleb / Yudi
For Denny Caknan, performing at Jazz Mount Bromo 2023 was an extraordinary experience. The cold sensation and the distinctive feel of the mountains made a difference to the atmosphere on the stage at this 15 year old jazz music festival.
"Mountain Jazz is extraordinary," said Denny Caknan.