Jakarta – One Pride MMA 70 will be broadcast again on Saturday 08 July 2023 starting at 22.00 WIB on ANTV. The first match brought together Trydyfa Kristoforus Tarigan vs Ajuldihamro Simbolon who will compete in the final contender for the bantam weight class.
With Trydyfa Kristoforus Tarigan's Knock Out victory, he managed to keep Ajuldihamro Simbolon from moving with his signature punch and low kick. Curious what the match is like? Take a peek below!
Fierce battle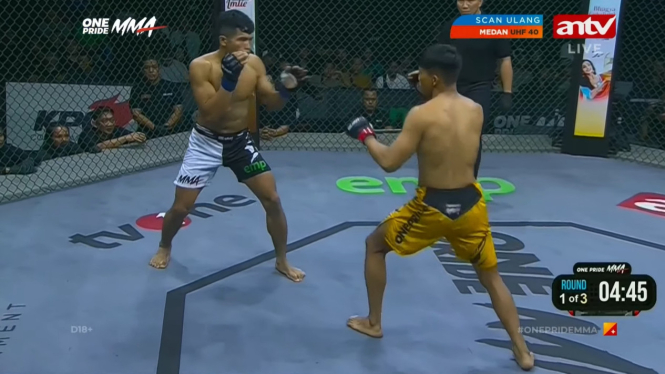 Trydyfa Kristoforus Tarigan vs. Ajuldihamro Simbolon fighters who are both from North Sumatra (North Sumatra) actually have enough capital to fight in the final contender.
Trydyfa came into the duel unbeaten in her last three fights at One Pride MMA. Meanwhile, Ajuldihamro recorded 4 wins and three defeats.
In the first round, Trydyfa and Ajuldihamro presented a fierce battle, reciprocating low kicks and punches by these two fighters. Trydyfa put pressure on him to make Ajuldihamro have to fall up and down.