Jakarta – On July 1, 2023, Ardhito Pramono took part in enlivening the Ujung-ujungnya Dangdut Jakarta 2023 music festival. Before collaborating with original dangdut singers, Ardhito Pramono performed his hit songs.
So, how did Adrhito Pramono perform at the Ujung-ujung Dangdut festival? Come on, check it out in full below!
Change the genre of the song to dangdut mode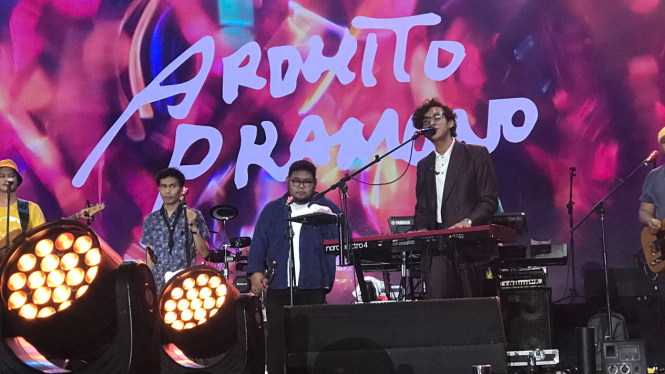 Ardhito Pramono performing his hit songs in English at the Ujung-ujung Dangdut music festival. The music festival was broadcast live on ANTV.
Not wanting to be outdone by the dangdut singers who were present, Ardhito Pramono changed his English song entitled Bitterlove into the dangdut genre. The song Bitterlove with dangdut music style was shown at the end of the performance.
"Come on, let's shake things up," said Ardhito Pramono from the stage.