Jakarta – A beauty pageant contest held to enliven the Jakarta Fair Kemayoran (JFK) grand event will be held tonight. The Grand Final of the beauty contest was held at the Grand Ballroom Convention Center and Theater, JIEXPO Kemayoran on Saturday, 8 July 2023.
In the event, the 10 selected beautiful women displayed their talents and knowledge and insight so that the judges could determine who deserved to win the Miss Jakarta Fair 2023 title which will be held on July 9 2023 on the Main Stage of the Jakarta Fair music concert. Here's the full review, let's take a peek!
Top 10 Finalists Towards Coronation of Miss Jakarta Fair 2023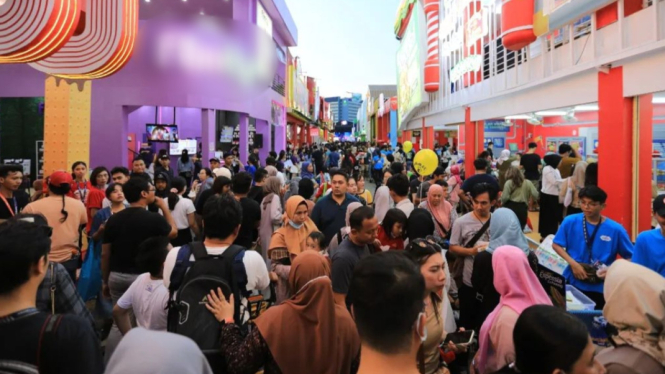 The 10 finalists for the Miss Jakarta Fair 2023 contestants are Revalina Tansen, Arsya Aafianti Kunthi, Vifi Irma Aswita, Annisa Fatma Daulay, Laurensia, Cintami, Kerenhapukh Piay, Angelleta Soekanto. Each of the finalists displayed the charm of their respective talents, starting from traditional Betawi dance performances, singing, to performing arts in Sign Language.
After the Grand Final night, the culmination of the Miss Jakarta Fair 2023 series of events is the crowning of the champion which will be held on Sunday, 9 July 2023 on the main stage of the Jakarta Fair. In this event, the Miss Jakarta Fair 2022 title holder, Monica Florence, will hand over the Miss Jakarta Fair champion crown to the successor to the iconic Miss Jakarta Fair baton.
In the event, other winners will also be selected which are divided into several categories, here is the list:
1. Miss Jakarta Fair 2023
2. Miss Jakarta Fair Runner Up 1
3. Miss Jakarta Fair Runner Up 2
4. Miss Favorite
5. Miss Social Media