Jakarta – The annual event, Jakarta Fair 2023 has entered its last week and will soon end. There was a lot of excitement presented at the Jakarta Fair 2023 this year, one of which was the crowning night of the Miss Jakarta Fair 2023 beauty pageant contest which was held on Sunday, July 9 2023, in the main stage area of ​​the Jakarta Fair concert.
This year, Revalina Tansen was asked to win the Miss Jakarta Fair 2023. The 17-year-old woman beat 9 other people who also made it to the Miss Jakarta Fair 2023 Grand Final. Take a look at the full details below.
Revalina Tansen Reveals Happiness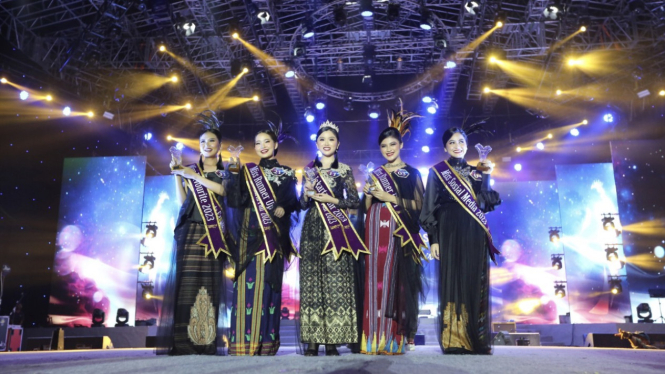 Photo : St
On the agenda, the Miss Jakarta Fair 2022 crown was awarded by Miss Jakarta Fair 2022, namely Monica Florence. This procession is the successor to the iconic relay baton of Miss Jakarta Fair.
Not only was it the Miss Jakarta Fair 2023 election, at that time four winners were also appointed for other categories. The four included Miss Jakarta Fair Runner Up 1 which was won by Vifi Irma Aswita, Miss Jakarta Fair Runner Up 2 which was won by Arsya Afianti Kunthi, Miss Favorite which was won by Christina Hutagalung and Miss Social Media which was won by Annisa Fatma Daulay.
For the achievement she achieved, Revalina expressed her happiness. He said he was grateful for this achievement.