Jakarta – After causing a stir with the news of the affair with Rendy Kjaernett, Syahnaz Sadiqah finally appeared to the public to provide clarification. Accompanied by her husband, Jeje Govinda, Syahnaz admitted that she was sorry and apologized for all the mistakes she had made.
Not long after, Raffi Ahmad as Syahnaz's older brother also commented. However, the response was greeted negatively by netizens. Like what? Let's take a peek at the article!
Call the Affair Syahnaz a Disaster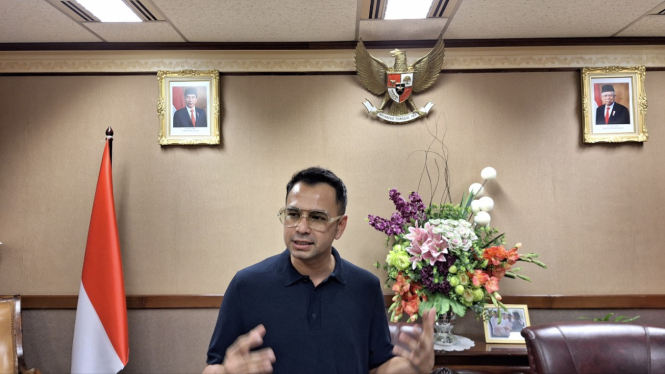 Photo : St
Even though he knew that his sister was having an affair and destroying other people's households, Raffi Ahmad only considered what happened to Syahnaz and Jeje's household to be a disaster.
"I pray for the best for whoever it is, even though this Syahnaz is indeed my younger sibling, whoever is affected by the disaster, we will definitely pray for wisdom to get better," he said in a TV program, quoted on Tuesday, July 11, 2023.
According to Nagita Slavina's husband, everyone must make mistakes, including his sister, Syahnaz. Most importantly the person can learn from their mistakes.