Jakarta – Known as a well-known scholar in the country, Abi Quraish Shihab is the father of the famous presenter Najwa Shihab who was repeatedly bullied by netizens because he was not yet wearing a hijab.
Being a scholar's child is of course a heavy burden for Najwa Shihab, because not many netizens understand but instead judge. So how did Abi Quraish Shihab respond to this? Let's peek the news!
The view of Abi Quraish Shihab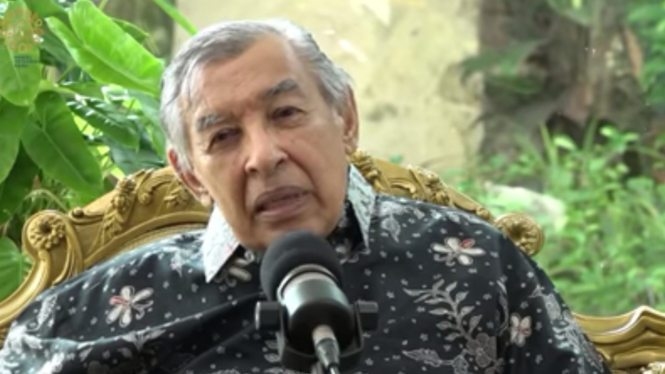 Photo: YouTube/Daniel Mananta Network
Many netizens are also curious about Najwa Shihab's reasons for not deciding to wear the hijab, even though she is the child of a great Indonesian scholar.
Having reaped the pros and cons, Najwa Shihab actually often feels judged about her decision. On another occasion, Daniel Mananta, who was successful in having a casual conversation with Abi Quraish Shihab, also asked this question to Najwa Shihab's father and asked for his response.
"Mba Nana is really uncomfortable being asked, why is Ms. Nana not wearing the hijab?" said Daniel Mananta on his personal YouTube channel, reported Tuesday, July 18, 2023.