Jakarta – Senior musician, Mus Mujiono became one of the performers at the Mount Bromo 2023 Jazz festival. Even though it was watched by various age groups, from young to adults, when Mas Mujiono sang, a number of spectators still seemed to know the song he was singing by heart.
After finishing the performance, Mas Mujiono was asked his opinion about the reasons why the 2023 Mount Bromo Jazz spectators, both young and old, still memorized the songs he performed. Take a peek at the full information below.
Mus Mujiono Highlights the Importance of Musicians Having Their Own Songs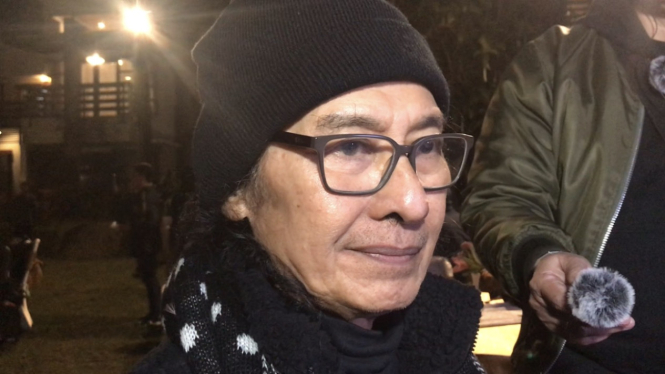 Photo: Peek Seleb / Yudi
Mas Mujiono said, songs have extraordinary power. It increases in value when the work is a hit and is known by many people.
"Because the power of the song is extraordinary, especially since it was a hit," said Mus Mujiono to the media crew after performing at Jazz Gunung Bromo 2023 on Friday, July 21, 2023.
For Mus Mujiono, a song for a musician is a very valuable asset. Moreover, when the song is heard and has its own memories in the hearts of the listeners.