Jakarta – When the issue of his affair with Syahnaz Sadiqah was exposed by Lady Nayoan to the public, many reports said that Rendy Kjaernett was angry. In fact, Rendy himself admitted that he had no time to get angry.
This was conveyed directly by Rendy when he appeared on Denny Sumargo's YouTube podcast. What is Randy's confession like? Let's check in the following article!
Rendy's reaction when the issue of cheating was uncovered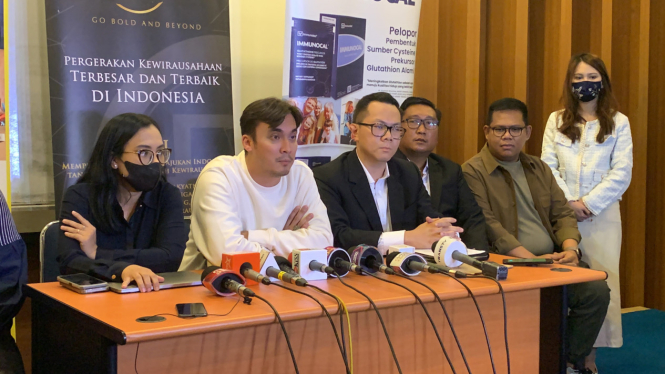 Rendy Kjaernett admitted that he was wrong and did not deny that he had an affair with Syahnaz Sadiqah. When the issue was revealed, it turned out that Rendy was working on a shooting location and could only give up.
"I'm still at the location, 'oh okay, that's okay'," said Rendy on YouTube Denny Sumargo, quoted Monday, July 3, 2023.
However, the news circulating was quite wild, and even slander emerged in the form of an old school video of Rendy Kjaernett eating at a mall. At that time, he admitted that he accepted it and considered this a social sanction that must be borne.