Jakarta – Lucinta Luna is known as a public figure who often causes controversy. Apart from plastic surgery on her body parts and other eccentric acts, she also often shows off her male partners, most of whom are Caucasians.
Most recently, Lucinta Luna showed her joy after her future Caucasian husband arrived in Indonesia. How did netizens react? Let's take a peek!
Happy to Meet Future Husband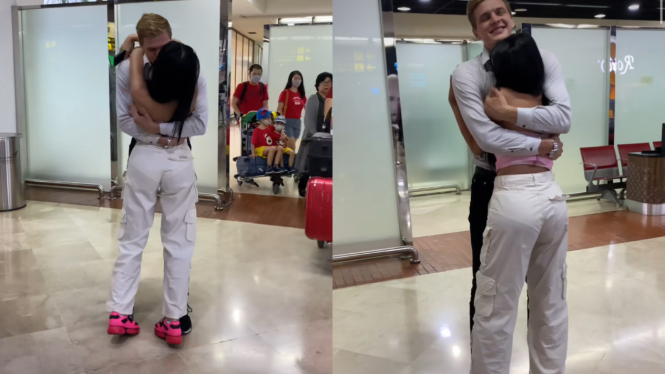 Photo : Instagram.com/@lucintaluna_manjalita
Through her TikTok account, Lucinta Luna shared moments of her meeting with the man she called "future husband". The video can be seen taken from the arrival gate of the airport.
As if haunted by longing, the 34-year-old transgender rushed to his lover and hugged him. He also did not hesitate to kiss his girlfriend in the middle of people passing by. Not only was Lucinta Luna enthusiastic, her boyfriend's face was also very happy.
"Finally the first time u come to my country. Welcome to Indonesian (Finally your first time coming to the country. Welcome to Indonesia)," wrote Lucinta in the caption column, quoted on Friday 14 July 2023.