Jakarta – During the last Eid al-Adha, dozens of cows were donated by the HW Group to several regions in Indonesia. It is known that there are 42 cows distributed to the regions.
The offering of sacrificial animals was carried out through the HW Cares social program. What are the activities like? Come on, take a peek at the article below.
42 Cattle Prepared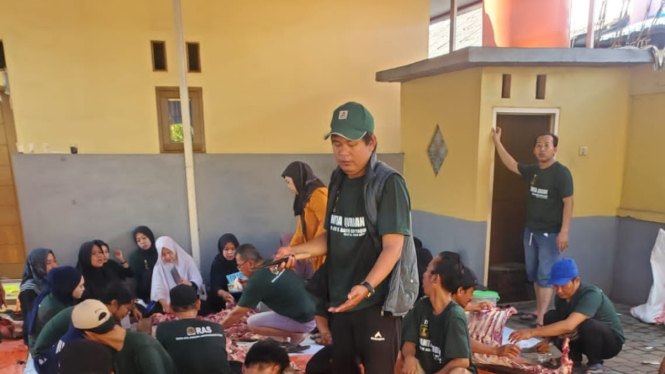 There are 42 cows prepared to be distributed to the community in several areas, namely Bogor, South Jakarta, West Jakarta, Kerawang, East Jakarta, South Tangerang, Bekasi, Depok, Banten, Sumedang, Ciamis, Ciater, Central Jakarta, Bandung, Lampung, Sleman , and Semarang.
Some residents also expressed their gratitude for the offering of the sacrificial animals.
"Yes, thank God. From HW Peduli, thank you for helping a cow to be sacrificed in Senayan Village. Later we will distribute it to 46 PPSU, 11 PKK, 15 Dawis, 15 Jumantik, 7 FKDM, 3 LMK, and ASN," said Mr. Muhammad, Secretary of the Village of Senayan.